Tape Measures
Tape Measures Information
Tape Measures
are virtually indispensable for most contractors and DIYers, and on top of that they're extremely useful to keep handy around the home. In the UK, most
tape measures
have both Metric (cm/mm) and Imperial (inch) scales but some are metric only. The benefits of blade length are fairly self explanatory but blade width is important too as the wider a blade is the longer it will be able to stand out before collapsing. If you use a
Tape Measure
every day you'll probably want to spend a bit more for features like heavy duty housings, blade coatings and magnetic tips, but you can also get extremely affordable light duty models which are perfect for household use.
Stanley Fatmax Tape Measures
are an extremely popular range which are renowned for the quality of their extra wide blades so we always keep these bestsellers in stock here at Tooled Up, but you'll also find plenty of alternatives from Professional brands, including Milwaukee, Fisco, Lufkin and Tajima, through to cheaper basic models designed for DIYers, homeowners and for light trade use.
Choose from the Filter Options at the left to refine your search.
Draper Fibreglass Tape Measure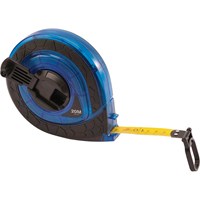 2 variants from
£13.95
In stock
Draper Fibreglass Surveyors Tape Measure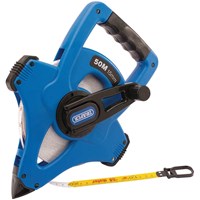 2 variants from
£20.95
Available to order Loading...
End of content
Error - No more pages to load