Black & Decker Circular Saws
If you need to make straight, accurate cuts through timber or sheet goods for a DIY project, then Black & Decker Circular Saws are a good choice. Designed for the home and garden market, they are more affordable than contractor grade tools, with a compact, lightweight construction that makes them easy to control and reassuring safety features which will appeal to users with limited DIY experience. Black & Decker Circular Saws use standard blade sizes so you'll find it easy to obtain replacement blades down the line, but check the maximum depth of cut before purchasing a new machine to ensure it is suitable for the materials you have in mind.

These tools can draw a lot of power so Black & Decker Corded Electric Circular Saws will give you the best combination of performance and reliability if you're able to work near a power socket.

Black & Decker Cordless Circular Saws give you much more freedom and run on batteries which can be used to power other tools in the same range. Though runtime will be limited during larger jobs you can always invest in additional batteries to keep downtime to a minimum.
Filter Options

Price Range

Power

Batteries

Charger
Black and Decker BDCCS18 18v Cordless Circular Saw 140mm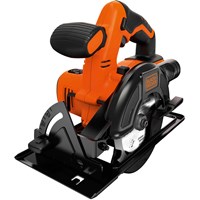 3 variants from
£59.95
In stock
Black and Decker BES510K Mini Circular Saw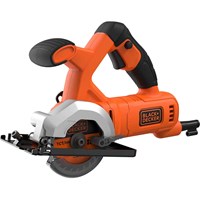 Black and Decker CS1250L Circular Saw 190mm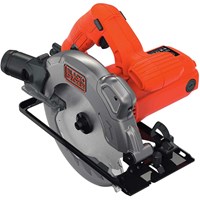 £48.95
Available to order Loading...
End of content
Error - No more pages to load