Ronseal Paint and Treatments Categories
↑ Browse the categories above to see all ↑
Ronseal Paint and Treatments Top Picks
Ronseal Paint and Treatments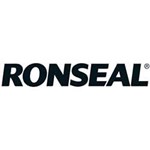 Ronseal was originally the name of a range of floor & wood Seal introduced by Ronuk, a manufacturer of polishes and cleaning products who were established in 1896. Ronseal quickly became a household name and was immortalised in 1994 by the highly successful "Does exactly what it says on the tin" strapline, which was declared the third most quoted advertising line in a UK survey in 2011. Based in Sheffield, they supply a range of indoor and outdoor paints, treatments and fillers for home and garden applications.


About The Products

Ronseal's product range covers Garden Woodcare for protecting decking, fences, sheds and garden furniture, keeping them looking good for longer. The Ronseal Ultimate protection hardwood garden furniture oil penetrates the wood to revive colour and replaces the natural oils lost through weathering.

Ronseal Home Wood care products are designed for taking care of the wood inside your home such as tables, doors and floors. They have paint to give your kitchen tiles a make-over, or refresh your walls and floor, wall and wood fillers and products that make sure you get a good finish to your project. Ronseal's Interior quick dry varnish comes in Matt, Satin or Gloss. With diamond hard protection, it delivers superior durability against heat, scratches and water.

Whatever your project, Ronseal has you covered to ensure your home is always looking at its best.