Wolf Garten Tool Store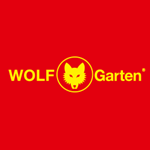 Wolf Garten are one of the most well known gardening brands in their home country of Germany, where they have achieved acclaim for their diverse range of quality tools and accessories. Esablished in 1922, they still manufacture most of their hand tools in the Saarland region near the French border. Wolf Garten tools can be easily recognised by their red & yellow colour scheme, and they are committed to providing gardening equipment you can rely on at prices you can afford.

About The Products

Interchangeable handles and tool heads are a popular solution for reducing costs and storage space for garden tool kits, and Wolf Garten have one of the oldest systems on the market in the form of the Multi Change range (also known as the Multi Star range) which made its debut in 1982. With a wide variety of garden hand tools, cutting tools and cleaning tools as well as less common products such as pond nets and fruit pickers, the Multi Change range enables you to use one or two handles between several tools, saving valuable real estate in your shed. Wolf Garten also manufacture lots of everday gardening essentials including garden gloves, loppers and secateurs.
Top Picks