Chainsaws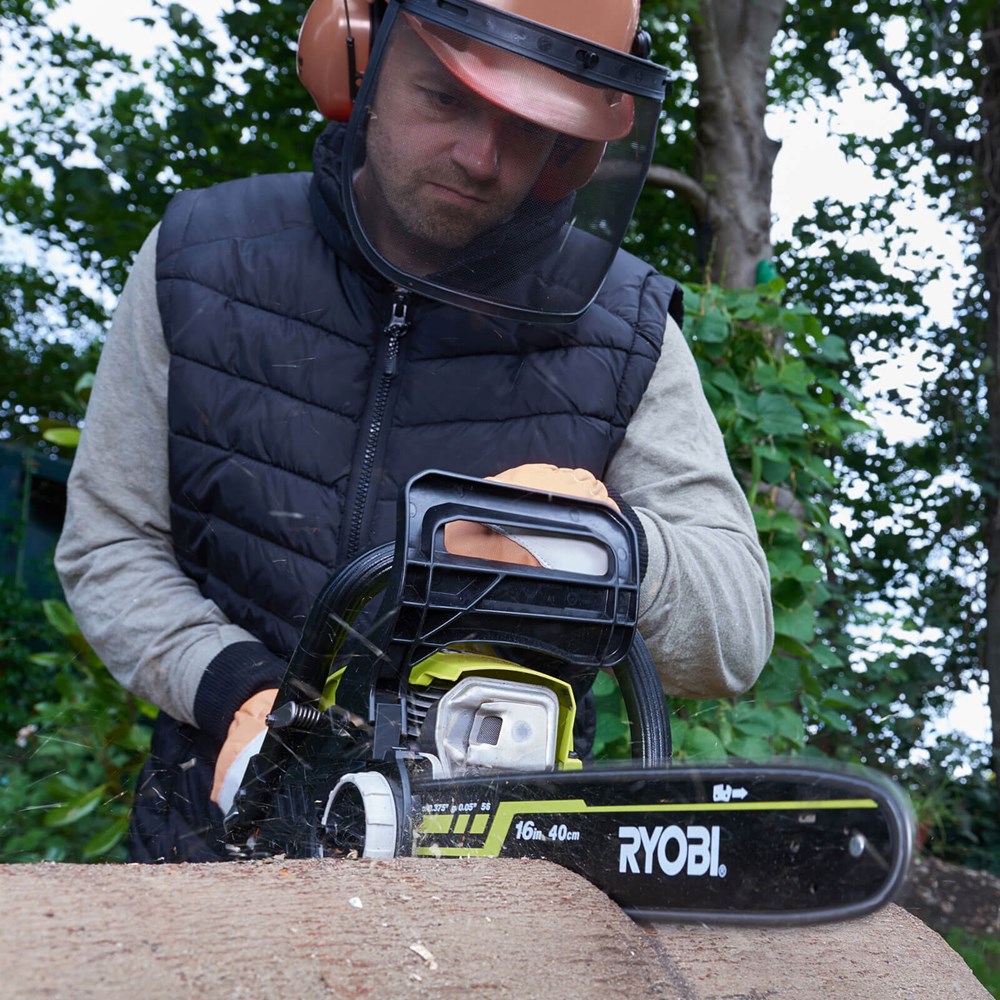 Chainsaws Information
The
chainsaw
is without a doubt the fastest and most efficient tool on the market for heavy duty pruning and tree felling, as well as preparing logs for firewood, transport or storage. In addition to the large
petrol Chainsaws
commonly used by professional tree surgeons, loggers and forestry workers, there are a wide variety of smaller petrol, electric and battery powered models on the market which have become increasingly popular amongst gardeners and home owners.
Here's our Quick Application Guide:
•
Petrol Chainsaws
petrol engines have historically offered a superior combination of power and portability, and remain the tool of choice when it comes to heavy duty workloads. They tend to be heavier and harder to control than electric machines; therefore they are not always recommended as a first choice for inexperienced
chainsaw
operators.
•
Corded Electric Chainsaws
- a
Corded Electric Chainsaw
starts instantly at the press of a button and brings with it the potential for unlimited runtime, as long as you are working close to a power socket. They are not as powerful as petrol machines and are better suited to domestic applications or lighter duty jobs.
• Cordless
Chainsaws
- usually powered by lithium ion batteries, these are generally reserved for lighter duty tasks, though performance can vary based on operating voltage and battery capacity. They can offer the best combination of convenience and mobility, but they cannot currently match petrol machines for sheer power.
Chainsaw Safety:
Chainsaws
are dangerous machines and should be handled with caution. Wear
protective chainsaw clothing
along with a
safety helmet and visor
to ensure optimum safety and make sure you have read the user manual thoroughly before using one. Loading...
End of content
Error - No more pages to load